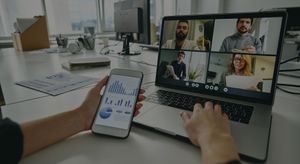 Boost Sales with Data Analytics
Today, companies focus marketing efforts on reaching their target audience through targeted communication and sales processes, increasingly customizing and improving the individual customer experience. 
In a competitive and global market, the speed with which products/services are offered and promotional/advertising actions are executed is critical. Technology developments such as artificial intelligence and predictive analytics are reshaping and simplifying marketing initiatives. 
Most companies conduct market research, which provide strategic guidance on improving the customer experience and customizing content. 
However, predictive analytics technology takes these activities to the next level. 
Let's see how Genialcloud helps your business develop sales.
reference solution
The Self-Service Business Intelligence Cloud Solution to identify, interpret and share business information. Customized dashboards and reports, multi-dimensional analysis, and predictive modelling, to extract the most relevant insights from any data source.
Benefits
Sales forecasts allow companies to identify potential issues or risks and design appropriate corrective actions to mitigate them.
Sales planning
Sales forecasting helps sales managers plan future initiatives and provides an effective business plan for managing their territory. Forecasting also helps identify the customers they need in order to meet their goals.
Demand planning
Sales forecasting provides an accurate estimate of product/service demand.
Inventory control
Accurate sales forecasts allow companies to better manage inventory, avoid overstocking and prevent out-of-stock scenarios.
Financial planning
Anticipating sales provides managers with the information they need to predict revenue and profits. Forecasts gives businesses a chance to explore the possibilities of increasing both revenue and net income.
Internal controls
Having a view of the expected production rates allows for better control of internal operations. By anticipating future sales, managers can make hiring, marketing, and expansion decisions.
Continuous improvement
By predicting sales and continuously reviewing processes to increase accuracy, companies can improve all aspects of their business performance.
Detailed insights
Accurate sales forecasts can help you track data and gain insights in areas where improvements can be made. In addition, it can help understand customer behavior in order to increase conversion rates.
Marketing benefits
Sales forecasts allow marketing teams to base campaigns around projected needs and identify any gaps.
Functionalities
Identify objectives
Manage sales, inventory, and customers with the ERP and CRM forms. Identify the main business objectives.
Data collection and preparation
Define and integrate the different data sources that will be used as the basis for the models. Genialcloud's Analytics module allows you to import, analyze and interpret data in a simple and intuitive manner.
Exploratory data analysis
Primary analyses are performed on the data in order to build models and identify insights. Your KPIs will be represented in modern dashboards, with the use of indicators, maps, grids.
Machine Learning
Machine learning algorithms, integrated into the Genialcloud Analytics module, allow you to build and predict increasingly advanced models.
Validate and test
Evaluate the accuracy and effectiveness of the models. Because models are used to capture the current situation and predict future sales, they need to be able to interpret the right information. Use the Workflow Genialcloud application to validate templates and approve the data analysis process.
Communicate and collaborate
Easily and quickly communicate with stakeholders about the results of advanced analysis models and forecasts of future progress. Model results help businesses make the right decisions.
Some of our customers