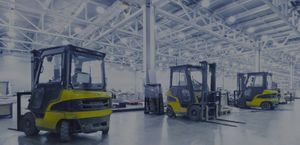 Reduce inventory costs
Inventory management based on data analysis can significantly increase inventory turnover rate, reduce excess inventory of unsupplied products and emergency orders, optimize the assortment of raw or semi-processed materials based on product seasonality, improve customer service and much more. 
Forecasting based on traditional and conventional warehouse management strategies does not lead to accurate results. Managers and entrepreneurs often have to build reports manually and interpret them according to their knowledge and experience. 
The modern technologies and knowledge accumulated in predictive analytics allow you to process a wide range of business data, related to products, suppliers and customers, and to make accurate predictions for your business needs. 
Genialcloud allows you to get automated recommendations to solve the most vital problems in warehouse management.
reference solution
The Self-Service Cloud Business Solution to manage and optimize your sales, production, purchase, inventory and financial processes. A full set of independent and integrated modules in one solution fully integrated: ERP, CRM, SCM, HRM and AFC. Run your company from anywhere just with a browser or a mobile device.
Benefits
Significantly lower labor costs
Lower risk of unavailability of goods
Higher and faster turnover
Greater customer satisfaction
Similar and interchangeable articles
Affiliated warehouses / third party account / deposit account
Historical sales and cancellation data
Some of our customers