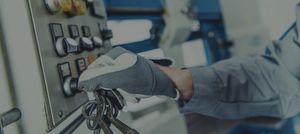 HOW TO OPTIMIZE PRODUCTION
Optimize production processes
Today's manufacturing organizations operate in a dynamic environment of increased complexity and uncertainty. The financial performance of production companies, in an increasingly global market, depends on their ability to adapt quickly to constantly changing conditions, from changing demand to delivery challenges in international scenarios, and managing production costs efficiently. 
Genialcloud helps companies see where improvements in the production process could have the greatest and most immediate impact on their profits. 
Genialcloud optimizes production planning, inventory and supply chain logistics to meet your business needs. Through a combination of machine learning and artificial intelligence algorithms, Genialcloud can recommend the optimal action plan that can help determine specific business outcomes. 
Predictive analytics techniques such as decision optimization can address extremely complex problems, characterized by a multitude of constraints and variables that could never be analyzed manually.
reference solution
The Self-Service Cloud Business Solution to manage and optimize your sales, production, purchase, inventory and financial processes. A full set of independent and integrated modules in one solution fully integrated: ERP, CRM, SCM, HRM and AFC. Run your company from anywhere just with a browser or a mobile device.
Benefits
Improve decision making
To maximize profit, manufacturers need to respond to market demand with optimal production costs, speed, and flexibility.

They encounter problems such as the quantity of each product to be produced, when to produce it and where. Demand can vary significantly due to seasonal trends and other factors.

Factories have limited production resources, so the challenge is to consider all constraints to maximize the use of available equipment and personnel, minimize product costs and downtime, and deliver orders on time.
Optimize your supply chain
Manufacturers have a limited number of warehouses, trucks and drivers but potentially an infinite number of delivery addresses. On any given day, they have to decide how many drivers and trucks they have to put into circulation, but they are also tasked with minimizing the costs of vehicles, fuel and drivers in compliance with delivery commitments.
Plan labour
With products becoming more complex and supply chains more extensive, production planning is often very challenging. Production facilities may only have a few days per month to handle specific customer orders. Planning considers not only the use of resources and production objectives in planning decisions, but also their impact on shift configurations, regular work selection over overtime, and other constraints.
Optimize inventory
Genialcloud helps companies manage their inventories to meet customer demand while reducing costs.

It allows companies to compare multiple planning scenarios using what-if analysis and choose the best option, avoiding insufficient and excessive inventories and freeing up capital to reinvest elsewhere.
Schedule maintenance
When machines and equipment break down, profitability drops in various ways, including production downtime, higher labor costs per unit and additional stress for employees.

Genialcloud can recommend the best time and sequence for planning maintenance tasks in relation to production goals, downtime, inventory requirements and various other dependencies. The results can then be included in business resource planning, indicating the right actions as conditions change. This results in significant time savings, increased agility and greater ROI.
Functionalities
Keep track of processes
Genialcloud keeps track of each production process: from the entry into the company of raw materials to the various processing cycles, up to the preparation for delivery and shipment.
Reduce downtime
Through production scheduling, the company manages to organize production processes by optimizing resources, and maintenance periods are also planned to minimize downtime.
Collect and analyze data
Through data analysis, Genialcloud allows you to readjust production more quickly based on changes in demand, product quality and supply flows of raw materials / semi-finished products.
Some of our customers