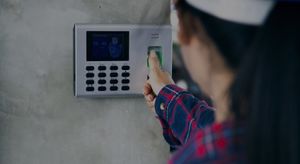 Manage attendance, absences, and leave of your collaborators
People are the most important, and often, the most expensive resource for most companies. Effective workforce management is now increasingly critical to get the most out of your investment in human resources. Proper shift, time scheduling, and attendance tracking ensure that people do their jobs while maximizing productivity and profitability. 
We live in an age where large companies and their employees operate in different locations, with different time zones, with different shifts, and remote working is now the "order of the day". This is making it increasingly important for employers to keep track of their employees' hours worked. 
Furthermore, compliance is one of the most important parts of running a business. With an attendance/absence detector, the company can comply with all labor regulations and national contracts. In the past, time, attendance, and payroll were handled manually by both employees and employers, with the inevitable risk of unintentional mistakes and fraud. 
Genialcloud Proj Time is the digital solution for the detection of attendance/absence of the employees. In addition, it will allow the management of permits, which helps you to process and export each employee's clock in/clock out and automate the process of issuing the payslips. 
Thanks to Genialcloud Proj Time, companies can keep track of hours and attendance, plan shifts and make sure they have all the necessary resources, and automatically and accurately calculate employee compensation, eliminating human errors. 
In addition, a digital time management system such as Genialcloud Proj Time allows HR managers to analyze people's performance and productivity, promoting promotion policies and professional growth within the organization.
reference solution
The Self-Service Cloud Business Solution to manage and optimize your sales, production, purchase, inventory and financial processes. A full set of independent and integrated modules in one solution fully integrated: ERP, CRM, SCM, HRM and AFC. Run your company from anywhere just with a browser or a mobile device.
Benefits
Save time and eliminate spreadsheets
If you are using or have ever used spreadsheets to plan staff shifts, you are aware of how long it can take. Genialcloud Proj Time has an easy-to-use attendance/absence management screen that will allow you to plan shifts and service hours.
Respect your budgets
Regardless of whether budgets and personnel costs are centrally controlled or managed separately by each office, Genialcloud Proj Time can ensure that budgets are met and intervene in time to avoid deviations.
Optimize communication
Genialcloud Proj Time drastically reduces the time that the HR department and managers have to dedicate when they need to communicate with employees regarding holidays, leave, shifts and hours.
Streamline payroll processing
A key benefit of time and attendance tracking is the ability to make sure that the staff respect the contract hours and this, is a crucial element to cost control. There are many ways for employees to clock in or out, be it a PIN / Card / Fob reader, a biometric scanner, or a mobile app. Whichever method is used, a smart solution like Genialcloud Proj Time can effectively report whether contractual hours are met and calculate overtime based on company policies. With Genialcloud Proj Time it is possible to set up automated rounding rules so that managers are notified only of important exceptions. Staff pay and overtime are calculated automatically by the system, which not only reduces the time spent on manual calculations but also reduces the risk of human error, both of which can be extremely costly.
Increase people's trust
In recent years, workers, institutions, and trade unions have accepted the use of digital systems for attendance/absence detection, understanding their extreme effectiveness in protecting employees from exploitation. A recent sentence ruled by the European Court of Justice stated that all businesses within the EU must implement a time recording solution to protect workers.
Protect your sensitive data
There is a good reason HR/payroll departments are locked on company closing days: they contain sensitive employee data, including contractual information. HR personnel is typically highly reliable in maintaining the integrity and confidentiality of this information. As a further guarantee of security, Genialcloud Proj Time allows you to set access rules and hierarchies of permissions to ensure that employees can only view certain information based on their role in the company.
Reduce the cost of absenteeism
Effectively managing any type of absence is a way to significantly reduce costs and increase productivity in the company. Scheduled and real-time reports enable HR teams and managers to identify cases of excessive absenteeism and act on time.
Reduce payroll errors
Mistakes in paychecks can cause great harm to both employer and employee. Manually correcting payroll errors commonly takes a lot of time and resources. Thanks to Genialcloud Proj Time, the chances of errors drop dramatically.
Prevent abuse and fraud
Manual processes like timesheets or manager-approved overtime are open to abuse, fraud, or simply honest mistakes. With an attendance/absence system like Genialcloud Proj Time, everything is transparent, accurate, and fully verified. Businesses can even install biometric readers, such as a fingerprint reader or iris scanner. This eliminates the possibility of cheating.
Functionalities
Mobile App
The Genialcloud Proj Time app allows staff attendance tracking in smart working, on-site, and away. It transforms the smartphone into an electronic badge and through GPS detection or the NFC, the localization system guarantees maximum efficiency in the office and agile work.
Permission management
With Genialcloud Proj Time each person can enter requests for leave, holidays, smart working, travel, through any device. Requests can be automatically approved or can trigger an approval workflow for team leaders, based on company policies.
Visibility of clock in/clock out card
The worker clock in / clock out card is automatically filled in and updated, with working hours, stamping, absences and permits. In this way, managers can have a real-time view of the work situation of their collaborators.
Easy integration
Genialcloud Proj Time is natively integrated with Proj AFC, the ERP module for administration, finance, and control; it can also be integrated via API with any third-party software for business management and payroll processing.
Reports at your fingertips
Thanks to the integration with Genialcloud Analysis, the Avantune solution for business analytics, it is possible to build detailed reports on the hours worked by employees and monitor all the important metrics for productivity and personnel cost management. It is also possible to monitor the hours worked on behalf of customers, forecasting the order costs.
Some of our customers