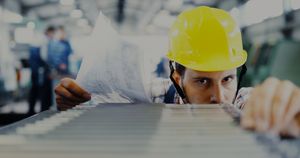 THE COMPLETE SOLUTION FOR THE DIGITAL TRANSFORMATION OF SMEs
Accelerate your business with Genialcloud
Manufacturing organizations operate in a dynamic environment of increased complexity and uncertainty. The financial performance of production companies, in an increasingly global market, depends on their ability to adapt quickly to constantly changing conditions. 
Genialcloud's predictive analytics enables decision optimization, addressing complex issues characterized by a multitude of constraints and variables that could never be analyzed manually. Genialcloud allows users to identify relevant KPIs to get simple and instant answers to common concerns such as:
Distribution
How to balance distribution levels with production constraints.
Maintenance
What maintenance can be done to avoid unexpected machine failures.
Resource distribution
How tasks are distributed amongst the workforce.
Scheduling
How much labour time will be spent on projects in a specific period.
Optimize supply chain management 
The main purpose of a supply chain is to always have products available at a specific location and time. Today, this can be hindered by numerous factors such as market volatility, strong competition, evolving regulations and geopolitical issues. 
However, the biggest challenge is meeting customer expectations. 
The needs of modern customers involve an increasingly personalized experience with the ability to buy, receive and return products as they please. As a result, companies often have difficulty managing their supply chain. 
These issues can be addressed by leveraging artificial intelligence for manufacturing activities. One of the key areas of production, where AI is implemented, is supply chain management. AI improves transparency, excludes operational blocks, accelerates decision-making and offers accurate demand forecasts.
Genialcloud solutions include the following features:
Identify objectives
Identify main business objectives and manage sales, inventory, and customers with ERP and CRM.
Data collecting and modelling
Define and integrate different data sources that can be used as the basis for models. Genialcloud's Analytics module allows you to import, analyze and interpret data in a simple and effective way.
Exploratory data analysis
Primary analyses are performed on the data in order to build models and identify insights. Your KPIs will be represented in modern dashboards, with the use of indicators, maps, grids.
Artificial intelligence
AI algorithms allow you to build and predict increasingly advanced analytics models, thanks to machine learning.
Validating and testing
Models are used to capture current situations and predict future sales, so they need to be able to interpret correct information. With the Genialcloud Workflow module, you can validate and share templates, and establish approval processes of generated reports.
Communicate and collaborate
Communicate and share results of advanced analyses and predictions of future progress. Collaboration and information exchange enable the right decisions to be made.
Some of our customers